Security cameras and their legislation
Some weeks ago, I wrote a post on Linkedin about quite a controversial issue in reference to people's privacy and security (for example, in the case of a neighbourhood community), such as video surveillance systems, that is, security cameras. Most people are unaware of the requirements for their installation, who can view them, in what cases, how and where they have to be placed… There are two main laws that deal with this issue, so today I will explain the problem of security cameras and their legislation:
Security cameras and their legislation: Who can view them?
As indicated in the introduction, there are two laws that address this issue and indicate who is responsible for viewing these cameras in any case. To explain it with an example, we will take the previous one, that of the neighbourhood community:
GDPR: When images identify natural persons, the GDPR applies.
Private Security Law of 2014: This law requires that, when the purpose of the cameras is to prevent crimes or prevent unauthorised access, this service must be provided by security guards.
Therefore, the difference lies in the time of viewing with regard to a possible criminal act: if the crime has already been committed and the images are already recorded, they may be accessed by anyone authorised by the owners' association, as their purpose is to prosecute such criminal acts, not to prevent them.
On the other hand, if the aim is to avoid or prevent crime, which requires live viewing for an immediate intervention, the images can ONLY be viewed by security guards because the law gives them the power to act in those cases.
What other elements must be taken into account?
It seems quite obvious, but it is essential to meet all the requirements included in the GDPR and the LOPD, especially in terms of data protection and the privacy of natural persons. In the case of neighbourhood communities:
Agree on the installation by the Owners Association: agreeing on the installation locations of the cameras as well as the purpose of their installation because, as we have seen, who can view them substantially changes.
The installation of the "video-surveillance area" information signs.
Do not record public roads or adjacent properties.
If there are third-party companies with access to or viewing of the images, the corresponding contract for commissioning the treatment must be available.
To have an updated record of treatment activities.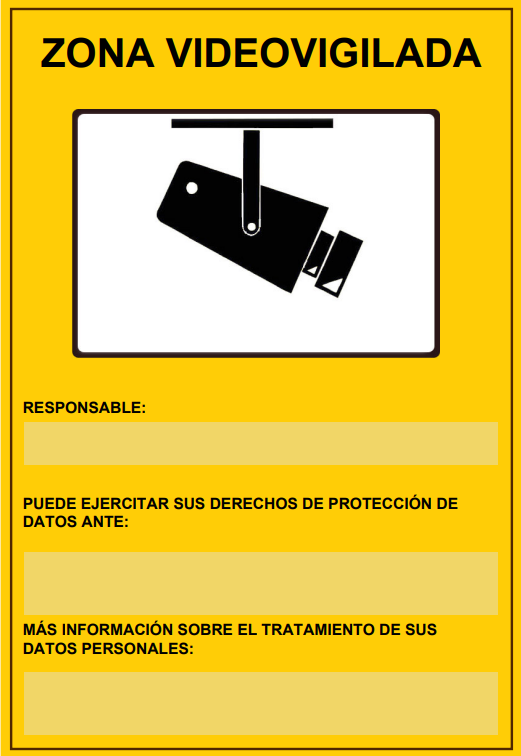 In conclusion: as always, the previous, with correct installation and signage, is almost more important than the after because, depending on the time of viewing, one law or another intervenes and those responsible and the actions to take change.
If you have any questions about security cameras and their legislation, do not hesitate to contact us!
Information on data protection
Company name
LEGAL IT GLOBAL 2017, SLP
Purpose
Providing the service.
Sending the newsletter.
Legal basis
Compliance with the service provision.
Consent.
Recipients
Your data will not be shared with any third party, except service providers with which we have signed a valid service agreement.
Rights
You may access, rectify or delete your data and exercise the rights indicated in our Privacy Policy.
Further information
See the Privacy Policy.