} About me
My name is Victor Roselló. I am a lawyer and I have been giving advice on data protection, since 2003. After a few laps, since 2017, I am again rendering my services independently, trying to offer a personalized and adequate service to the reality of each client. My biggest challenge is for customers to understand that compliance with data protection regulations is an added value and competitive in their company. I can also advise you as a private individual, if you consider that any company or the public administration, has not attended or is infringing your right to the protection of personal data.

I am a father and try to disconnect from me day by day following the Penya and with some diving.

If you have decided to write to me, I will be happy to assist you.
Education

- Law graduate from the Autonomous University of Barcelona (1994-1998).
- Master's degree in e-Commerce from the University of Barcelona (2001-2002).
- Post-graduate degree in New Technology Law from ESADE Business School (2003-2004).
- Advanced Studies Diploma in Constitutional Law from the University of Barcelona (2008).
Academic activity
- Tutor on the Business Administration Post-graduate Studies Centre course (Polytechnic University of Madrid) (2010-2011).
- Adjunct professor on Continuous On-line Education courses (Autonomous University of Barcelona) (2010).
- BCN Activa professor, Intellectual Property and Data Protection for entrepreneurs (2011-2012).
- Tecnocampusprofessor. Intellectual Property management Grade on Marketing and Digital Communities (2013-2014).
- Master Teacher Law ICAB Information Society (from 2013-2014).
Acknowledgements & Certifications
- Second in the Data Protection Award 2008 in its Research category (2008).
- Research grant from APDCAT 2009 [Catalan Data Protection Authority] (Privacy Commissioner New Zealand) (2009).
- IAPP Certificate, CIPP/E (2013).
- Lawyer and Accountant on Technological Environment (2013).
- IT Commission Board Member in Barcelona Bar Association (2013). (2013).
- Member of the Privacy Commission of the UIA. Speaker at conferences and seminars organized by the UIA.
Media
I have worked with media as 8tv, Bcn TV, Cadena Ser, on legal aspects of information society.
Víctor Roselló Mallol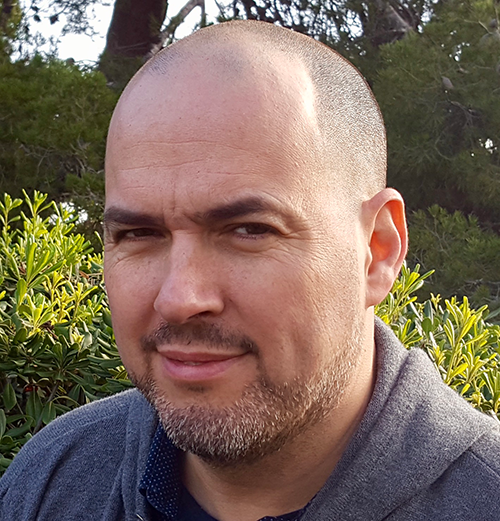 Lawyer specialising in New Technology Law.